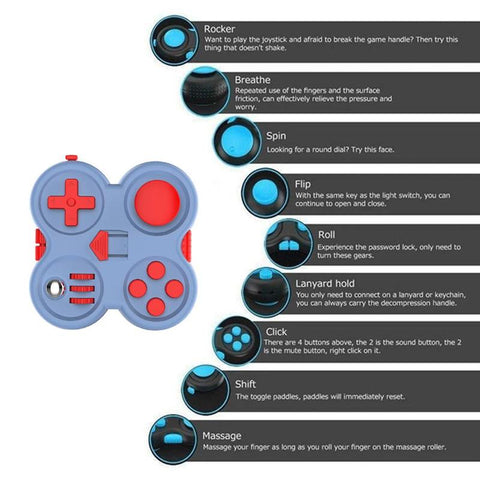 Shipping:
FREE SHIPPING TO ALL OVER THE WORLD(2/25~2.28)
TO US:15~25 DAYS
TO OTHER:15~35 DAYS
Feature:
This fidget handle is suitable for adults. children. toddlers and so on.
Click/Slide/Flip/Breathe/Scroll/Spin.
The 3 Clicker buttons and 2 Word buttons in this profile design can meet the requirements of Clicker.
A computer toy designed to help you concentrate. Suitable to play at work. class and home.
Specification:
Material: Plastic
Size: about 7.5*3.8*3cm / 3.0*1.5*1.2in
Color: Colorful/Black/Black Red/Black Yellow/Black Green/Black Blue